Supporting Young People's Mental Health Workshop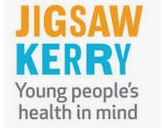 Supporting Young People's Mental Health Workshop
This 60 minute workshop, delivered by Jigsaw Kerry, is aimed at non-professionals and will be of interest to parents and anyone concerned about young people. The workshop aims to build understanding of mental health issues affecting young people and to provide guidance on how to support young people who may be struggling with their mental health. As a result of this workshop, participants will: Gain an understanding of the key issues impacting on the mental health and well being of young people. Understand how to recognise some of the signs that young people may be struggling with their mental health. Learn how to promote anhd support young people's mental health. Increase knowledge of the supports available in their local area.
Event Details:
Date & time:
18 Oct @ 19:00 - 20:00
Venue:
Maine Valley Family Resource Centre, Castlemaine
Organiser:
Castlemaine Family Resource Centre T/A Mainevalley FRC
Facilitator:
Helen O'Shea
This event is best suited for:
Young-adults
Older-adults
The registration for the event require a booking account, please register your
account here
, or
login
to make a booking.