Human Chain Challenge On Strickeen Mountain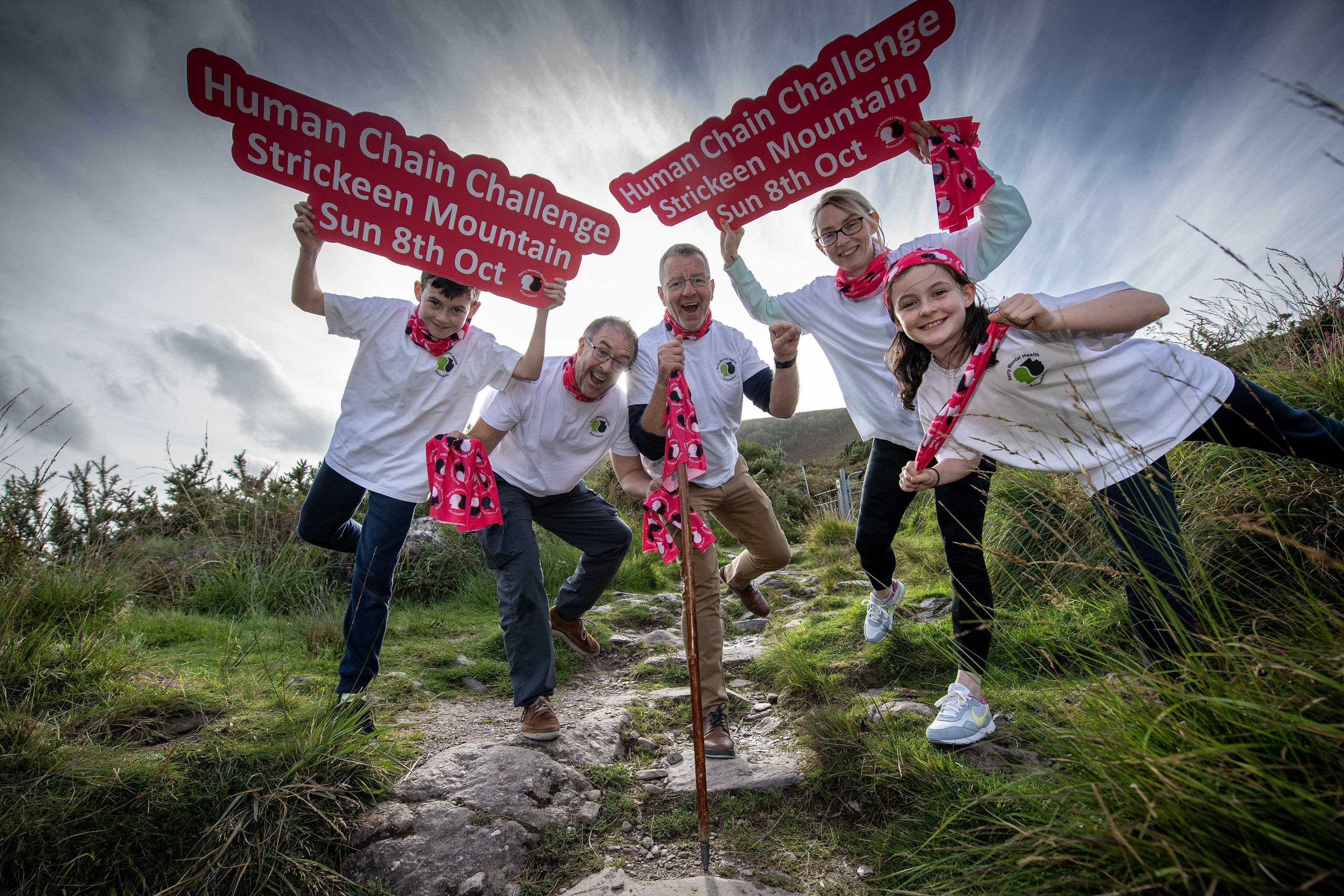 Human Chain Challenge On Strickeen Mountain
KERRY Mental Health Association (KMHA) has launched its first Human Chain Mountain Challenge Walk to the top of Strickeen in the Gap of Dunloe near Killarney at 9am on Sunday 8th October 2023. Walkers are invited to register on Eventbrite to join the human chain at the top for a fun and colourful show of support for people with mental health challenges, their families and carers in Kerry. As the land is privately owned, advance registration is necessary with every walker receiving a FREE bright KMHA-branded bandana to be worn for the Official Human Chain Challenge Drone picture.
Event Details:
Date & time:
08 Oct @ 09:00 - 12:00
Venue:
Strickeen Mountain, Killarney
Organiser:
Kerry Mental Health Association CLG
Facilitator:
John Drummey
This event is best suited for:
Children
Teens
Young-adults
Older-adults
Family
Workplace
The registration for the event require a booking account, please register your
account here
, or
login
to make a booking.