Ode to Autumn (Seasonal Wellness & Yoga Workshop)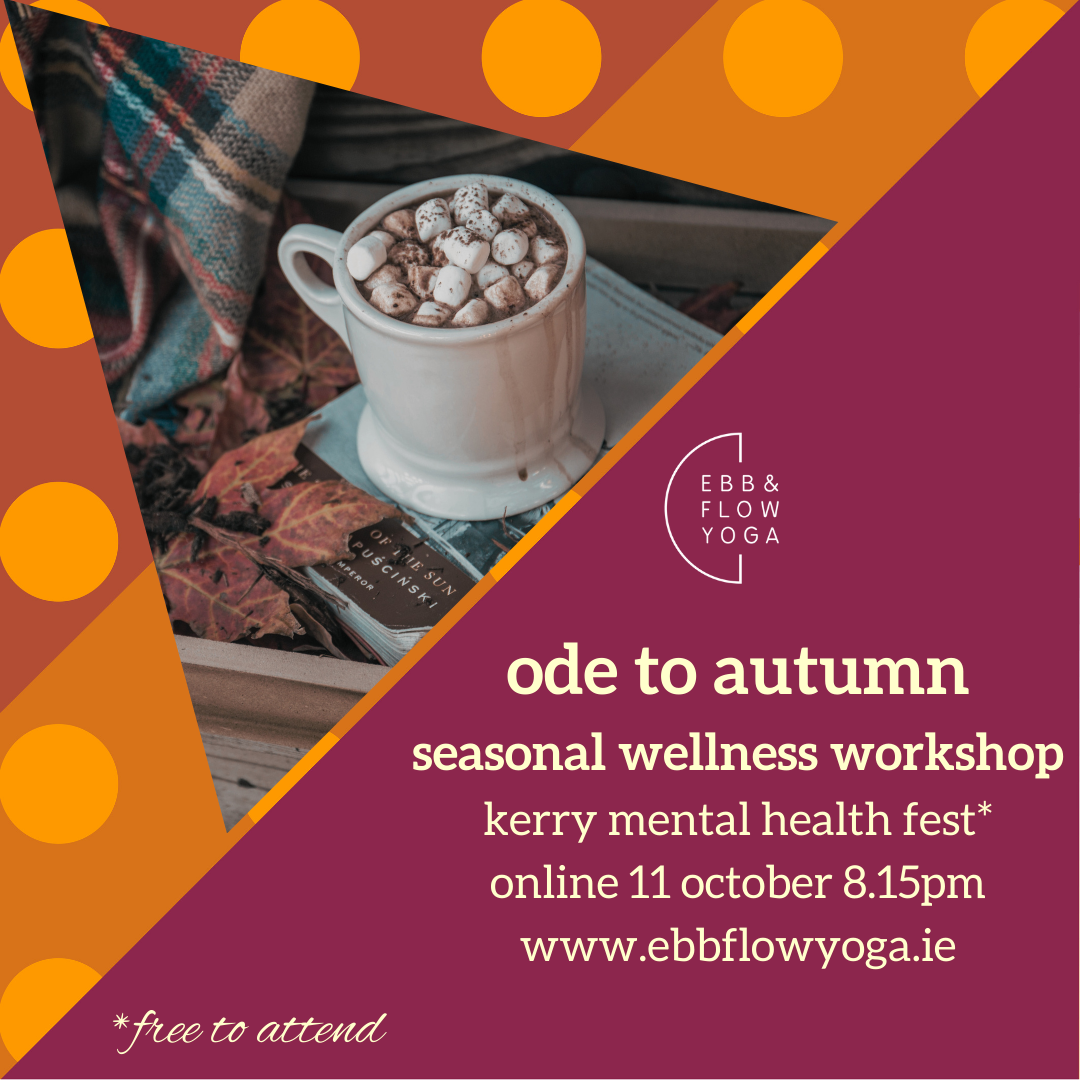 Ode to Autumn (Seasonal Wellness & Yoga Workshop)
Ode to Autumn Seasonal Wellness Workshop (online) Do you notice your health, wellbeing and energy changes a little as we move through Autumn and into Winter? Perhaps you feel a little low due the darker evenings, or your body aches with the chill? Maybe you feel more tired and less motivated or social? If this sounds familiar, or even if you look forward to this time of the year, this workshop will give you the tools to help you navigate these seasons with a greater understanding of how to care for yourself, so you feel nourished. Visit www.ebbflowyoga.ie/events for more info.
Event Details:
Date & time:
11 Oct @ 20:15 - 21:30
Organiser:
Ebb & Flow Beo
Facilitator:
Maeve Ferris
This event is best suited for:
The registration for the event require a booking account, please register your
account here
, or
login
to make a booking.