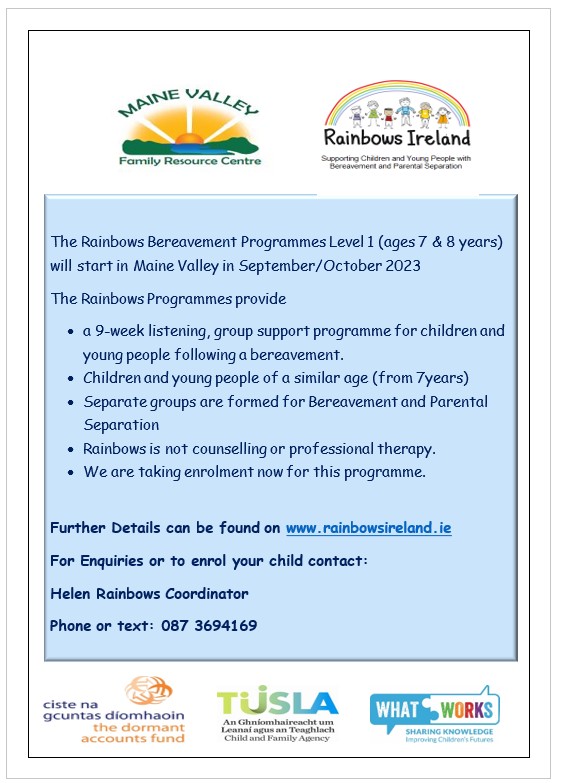 Rainbows Programme
RAINBOWS PROGRAMME - Level 1 Bereavement Group. This is a free 9 week listening support programme for children for aged 7 and 8 following a bereavement. Please note Rainbows is not counselling or professional therapy. The programme will start on 4th October 2023, and run every Wednesday for 8 weeks following that. Visit www.rainbowsireland.ie for more information. Please ring Helen O'Shea 087-3694169 to book your place.
Event Details:
Date & time:
07 Oct @ 19:00 - 20:00
Venue:
Castlemaine Family Resource Centre, Castlemaine
Organiser:
Castlemaine Family Resource Centre T/A Mainevalley FRC
Facilitator:
Helen O'Shea
This event is best suited for:
Please note this is a private event that is not open to the public.