Living with Anxiety - How Your Thinking Impacts This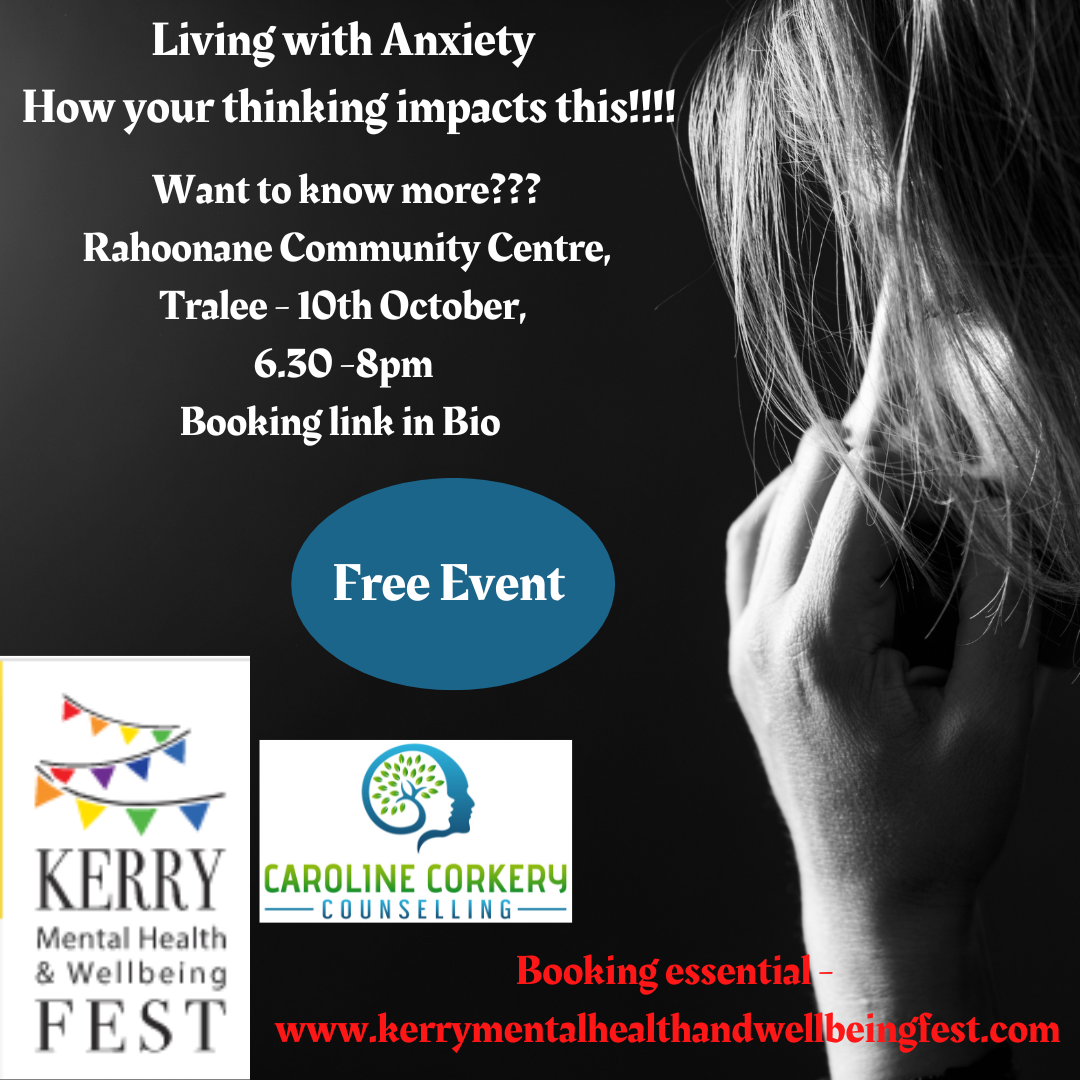 Living with Anxiety - How Your Thinking Impacts This
If you're suffering from anxiety, this workshop will help you explore how your thinking is impacting your feelings. It will also help you increase your awareness as to what your thoughts are and how you can change them.
Event Details:
Date & time:
10 Oct @ 18:30 - 20:00
Venue:
Rahoonane Community Centre, Tralee
Organiser:
Caroline Corkery Counselling T/A Live Ur Life Today
Facilitator:
Caroline Corkery, Counselor - Psychotherapist
This event is best suited for:
The registration for the event require a booking account, please register your
account here
, or
login
to make a booking.